Family Support
Supplemental Nutrition Assistance Program (SNAP)
Louisiana Issues February SNAP Food Benefits Early
Based on recent guidance from USDA FNS, most SNAP recipients will receive their February benefits early - on or before January 20. These are not extra benefits, but an advance issuance of February benefits. SNAP clients who receive their February benefits during this early issuance will not receive additional benefits in February for that month, and should be careful to budget their SNAP benefits to last them through the entire month of February.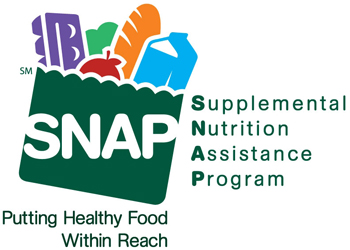 ---
The Supplemental Nutrition Assistance Program (SNAP) provides monthly benefits that help eligible low-income households buy the food they need for good health. For most households, SNAP funds account for only a portion of their food budgets; they must also use their own funds to buy enough food to last throughout the month. Eligible households can receive food assistance through regular SNAP or through the Louisiana Combined Application Project (LaCAP).

For more information on SNAP and other services available through the Department of Children and Family Services (DCFS), call 1-888-LAHELP-U (1-888-524-3578).

SNAP participants may also meet the income eligibility guidelines for nutrition services through the Women, Infants & Children Program (WIC) offered by the Louisiana Department of Health. Learn more about WIC and find out if you qualify.

---

Print Budget Sheet

Budget sheets are frequently used by other organizations as proof of SNAP benefits. Print your Budget Sheet by accessing your account in CAFÉ.
Regular SNAP





Qualifying for Regular SNAP



To get benefits through regular SNAP, households must meet certain tests, including resource and income tests.


Resources:

Individuals who receive Supplemental Security Income (SSI) or households including anyone who receives Family Independence Temporary Assistance Program (FITAP), Kinship Care Subsidy Program (KCSP), or Strategies to Empower People (STEP) Program benefits are exempt from the resource limit. Households not exempt from the resource limit may have up to $2250 in resources, such as a bank account, cash, certificate of deposit (CDs), stocks, and bonds. Non-exempt households that include at least one household member who is age 60 or older or includes a disabled member may have up to $3500 in resources.

Households are not exempt from the resource limit if:


Any member is disqualified for Intentional Program Violation, or
The household is disqualified for failing to comply with work registration requirements.


The following individuals are not exempt from the resource limit:


An ineligible alien,
An ineligible student,
An individual who is disqualified for failure to comply with work registration requirements,
An individual who is disqualified for failure to provide or apply for a social security number, and
An individual who is on strike.

Income:

Households must meet income tests (unless any member is receiving FITAP, KCSP, STEP benefits, or all members are receiving SSI).
Most households must meet both the gross and net income tests, but a household with a person who is 60 years old or older or a person who is receiving certain types of disability payments only has to meet the net income test.
Gross income means a household's total, non-excluded income, before any deductions have been made. Net income means gross income minus allowable deductions. Households, except those noted, that have income over the amounts listed below cannot get SNAP benefits.

Allotment Amounts: The amount of SNAP a household receives depends on the number of people in the SNAP household and the amount of their net income. The table below shows the maximum SNAP allotments by household size.

Household Size



Maximum Gross Monthly
Eligibility Standard

Maximum Net Monthly
Income Eligibility Standard

165% Maximum Income Limits
Maximum SNAP
Allotment
1
$1,316

$ 1012

$1,670
$192
2
$1,784
$1,372

$2,264
$353
3
$2,252

$1,732
$2,858
$505
4
$2,720
$2,092
$3,452
$642
5
$3,188

$2,452
$4,046
$762
6
$3,656

$2,812

$4,640
$914
7
$4,124
$3,172
$5,234
$1,011
8
$4,592
$3,532
$5,828
$1,155
Each Additional
Member

+468
+360

+594
$144




Other eligibility requirements:




Identity - Individuals must show proof they are the person they claim to be. Applicants must provide proof of their identity.
Residence - the client must be living in Louisiana.
Citizenship - household members can include either US citizens and/or certain aliens with verifiable USCIS documentation.
Enumeration - households must provide or apply for Social Security numbers for each member before certification.
Work Registration - all able-bodied adults, with specific exceptions, must register for work and accept suitable employment.

See if you may be eligible:



Pre-Screening Eligibility Tool (English and Spanish)
(By clicking here you are NOT completing an application for SNAP benefits; instead, you are completing a pre-screening tool that can be used to help determine if you may be eligible to receive SNAP benefits. Application for SNAP benefits must be made at your local DCFS office).

Visit the federal Supplemental Nutrition Assistance Program online and view the federal requirements for food assistance in several languages.




Louisiana Combined Application Project (LaCAP)





Qualifying for LaCAP



LaCAP is a food assistance program for Louisiana residents who are at least 60 years of age and receive Supplemental Security Income (SSI). It is a simplified version of SNAP. If you are eligible for LaCAP, you will receive a Louisiana Purchase Card and SNAP benefits will be automatically deposited into your account every month. There are three standard allotment amounts in LaCAP. Depending on shelter costs, LaCAP participants will receive $35, $82, or $173. LaCAP cases are certified for 36 months.

You may be eligible for LaCAP if you are receiving Supplemental Security Income (SSI) and you:


Are age 60 or older,
Are not institutionalized or otherwise ineligible for SNAP benefits due to immigration status, or an Intentional Program Violation.
Live alone or buy and prepare your food separately or agree to buy and prepare your food separately from the other people who live with you, and
Are not living with your spouse or own child who is under 22 years of age.




Applying for LaCAP



Two ways:


Fill out the application (LaCAP Enrollment form1A).

Mail the completed form to the Document Processing Center:

DCFS Economic Stability
P.O. Box 260031
Baton Rouge, LA 70826

Or fax the completed form to:

Call 1-888-LAHELP-U (1-888-524-3578) for assistance. (View the LAHELPU keypad shortcuts)

After DCFS receives your application,you will be assigned a worker who will determine your eligibility. DCFS will send you a letter within 30 days of the date we receive your enrollment form to let you know if you are eligible or not. If you are eligible, the letter will also tell you the amount of your benefits and when they will begin.



Other Options



Seniors receiving SSI who need food assistance do not have to use LaCAP.

Food assistance is available through LaCAP or through regular SNAP. If you receive benefits through LaCAP and you want to change to regular SNAP, you can do so at any time.

You may qualify for more benefits through regular SNAP if you:


Pay more than $35 per month in out-of-pocket medical expenses, or
Pay more than $552 per month for shelter costs.

LaCAP Program Information and Rights and Responsibilities


---

Applying for SNAP Benefits

How and Where to Apply
Step One:


You can also apply for the Family Independence Temporary Assistance Program (FITAP) or Kinship Care Subsidy Program (KCSP) with this application.
You can also download an application and fill it out by hand.

Step Two:
Step Three (for downloaded applications filled out by hand only):


Mail the completed form to the Document Processing Center:

DCFS Economic Stability
P.O. Box 260031
Baton Rouge, LA 70826

Drop off at the nearest local office
Or fax the completed form to:

Step Four:

After receiving your application, a DCFS employee will call you to conduct an interview over the phone, saving you time. Please provide a valid telephone number for contact purposes, or
If a face-to-face interview is requested, you may schedule an appointment with any DCFS parish office.

Questions?


*Households composed entirely of people who are applying for or receiving SSI may apply for SNAP benefits through regular SNAP at the Social Security Administration office unless they already have a SNAP application pending.

Regular SNAP Benefits Amounts

Benefits depend on both the number of persons in the household and the net monthly income amount remaining after all allowable deductions have been subtracted.

Income deductions allowed in the regular SNAP budget are subtracted from both earned and unearned income. The deductions are:

Earned Income Deduction - 20% of gross earnings
Standard Deduction - $164 for 1 to 3 household members;$174 for 4 household members; $204 for 5 household members and $234 for 6 or more household members.
Medical Deduction - allowable medical expenses incurred by elderly or disabled household members in excess of $35 per household.
Dependent Care Deduction - payments for the care of a child or other incapacitated adult which are necessary for a household member to work, look for work or attend school or training.
Child Support Deduction - allowable for payments of legally obligated child support.
Shelter Deduction - allowable shelter costs (rent or mortgage, property taxes, insurance on the structure and utility expenses) in excess of 50% of household income remaining after all other deductions. For households with an elderly or disabled member, there is no limit on the shelter deduction; for all other households, the shelter deduction cannot exceed $552.




---

How are My Benefits Issued?

Electronic Benefit Transfer (EBT) is a method of delivering governmental benefits to recipients electronically. Louisiana uses magnetic stripe card technology. The card, which is referred to as the Louisiana Purchase Card enables recipients to access benefits at Point-of-Sale (POS) machines.

SNAP benefits are posted to the recipients account during the first fourteen days of the month. Recipient benefits are accessible by 5:00 a.m. the morning after they are posted. Benefits are posted on the same date every month regardless of the day of the week. Holidays and weekends do not affect the date of benefit availability. In emergency situations, benefits are available immediately.

Benefits are secure and accessible only to persons authorized by the recipient. The Personal Identification Number (PIN) is selected by the recipient and must be correctly entered in order to successfully complete all electronic transactions. As purchases are made at grocery store checkout lanes, recipient accounts are debited and the recipient is given a receipt which provides the remaining account balance.




Eligible Food Items





Households CAN use SNAP benefits to buy:




Foods for the household to eat, such as:


breads and cereals;
fruits and vegetables;
meats, fish and poultry; and
dairy products.

Seeds and plants which produce food for the household to eat.

Households CANNOT use SNAP benefits to buy:




Beer, wine, liquor, cigarettes or tobacco;
Any nonfood items, such as:


pet foods;
soaps, paper products; and
household supplies.

Vitamins and medicines;
Food that will be eaten in the store;
Hot foods.

In general, food products that contain alcohol or tobacco, items that are not intended for human consumption (e.g. paper products, pet foods, etc.), vitamins and supplements, and foods sold hot at the point-of-sale, are not eligible for purchase with SNAP benefits.


Information about Disaster SNAP is available at www.dcfs.la.gov/DSNAP

Your Rights Regarding SNAP


Your have the right to:

Receive an application when you ask for it.
Turn in your application the same day you receive it.
Receive your SNAP benefits (or be notified that you are not eligible for the program) within 30 days after you turn in your application.
Receive SNAP benefits within 7 days if you are eligible and have little or no money.
Have a fair hearing if you disagree with any action taken on your case.

In accordance with Federal civil rights law and U.S. Department of Agriculture (USDA) civil rights regulations and policies, the USDA, its Agencies, offices, and employees, and institutions participating in or administering USDA programs are prohibited from discriminating based on race, color, national origin, sex, religious creed, disability, age, political beliefs, or reprisal or retaliation for prior civil rights activity in any program or activity conducted or funded by USDA.

Persons with disabilities who require alternative means of communication for program information (e.g. Braille, large print, audiotape, American Sign Language, etc.), should contact the Agency (State or local) where they applied for benefits. Individuals who are deaf, hard of hearing or have speech disabilities may contact USDA through the Federal Relay Service at (800) 877-8339. Additionally, program information may be made available in languages other than English.

To file a program complaint of discrimination, complete the USDA Program Discrimination Complaint Form, (AD-3027) found online at: http://www.ascr.usda.gov/complaint_filing_cust.html, and at any USDA office, or write a letter addressed to USDA and provide in the letter all of the information requested in the form. To request a copy of the complaint form, call (866) 632-9992. Submit your completed form or letter to USDA by:

Mail: U.S. Department of Agriculture
Office of the Assistant Secretary for Civil Rights
1400 Independence Avenue, SW
Washington, D.C. 20250-9410
Fax: (202) 690-7442; or
Email: program.intake@usda.gov

This institution is an equal opportunity provider.

A program complaint may be filed with the Department of Children and Family Services (DCFS) by emailing DCFS.Webmaster.DCFS@LA.GOV or by calling 225-342-2342.

You may file a civil rights complaint with the Department of Children and Family Services (DCFS) by completing the Civil Rights Complaint Form. Turn the form in to a local office; mail it to DCFS Civil Rights Section, P O Box 1887, Baton Rouge, LA 70821; email DCFS.BureauofCivilRights@LA.GOV, or; call (225) 342-0309. You may file a civil rights complaint with DCFS and USDA or only DCFS.

View the full non-discrimination statement here.


---

SNAP Historical Information

This program was established by Congress in 1964 by PL 88-55 which was superseded by the Food Stamp Act of 1977 and subsequent amendments to the Act. It is administered at the federal level by the U.S. Department of Agriculture - Food and Nutrition Service and at the state level by the Department of Children & Family Services.

Besides certification and issuance activities, the Food Security Act of 1985 mandated that employment and training services be provided for SNAP recipients who are mandatory work registrants. The employment and training activities, known as the Louisiana Job Employment Training (LaJET) Program, are accomplished through the cooperative efforts of the Supplemental Nutrition Assistance Program (SNAP), the DCFS parish offices, (in parishes where available) local governing authorities in the State and the Louisiana Workforce Commission.

The Personal Responsibility and Work Opportunity Reconciliation Act (PRWORA) of 1996, which was signed into law on August 22, 1996, implemented many changes in SNAP, including a limit on the number of months certain persons can receive SNAP benefits without working.

Related LinkS